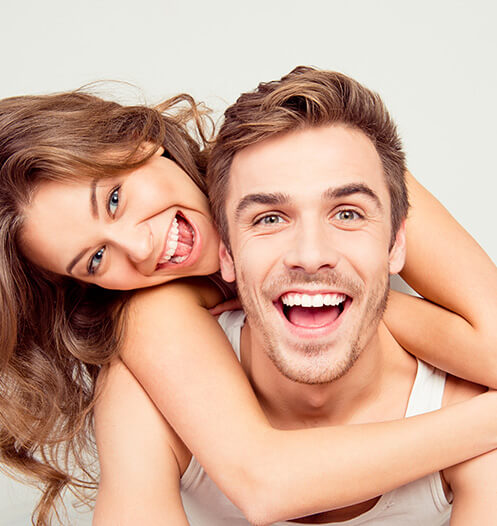 Cosmetic Dental Services
If you feel like your smile has been looking dull and could use a little help aesthetically, we'd like to invite you to browse our list of cosmetic services. From orthodontics to professional teeth whitening to getting a total smile makeover through veneers, we're sure there's something our team can do to help you feel great about the appearance of your teeth! If you have any questions about our cosmetic services or you'd like to make an appointment, please get in with our front office team.
Book Appointment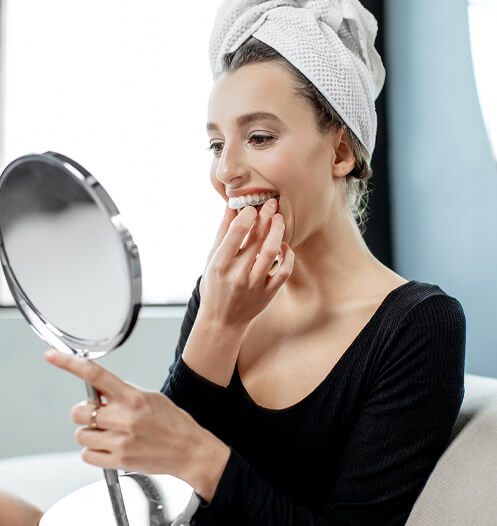 Invisalign®
Have you been thinking about utilizing an orthodontic treatment but don't want to deal with the hassle of metal braces? We totally get it! Imperial Christina Dental Care offers orthodontic treatment through Invisalign clear aligner therapy which allows patients to straighten their teeth using a series of custom-made clear aligners. Invisalign aligners are made of smooth plastic that fit comfortably in the mouth, and the clear material makes them virtually unnoticeable.stevehacks.com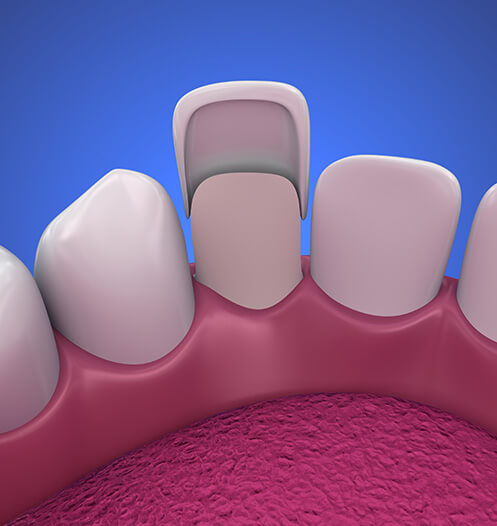 Veneers
Veneers are wafer-thin, tooth-colored shells that are custom made to fit over the teeth and give the appearance of a whiter and brighter smile. We will work with you to determine what your perfect smile looks like, and then our team can make your personal veneers the exact shape, size, and color you would like.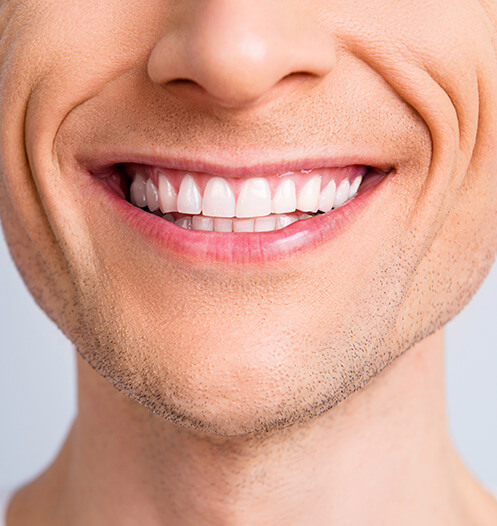 Lumineers®
Patients like Lumineers because they are thinner than traditional veneers, there is less prep work required, and they are completely reversible. Veneers are a very comfortable, natural-looking option for patients who are looking to completely make over their smile.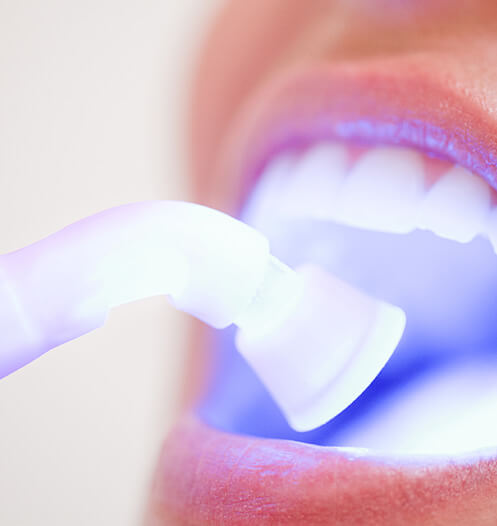 Professional Teeth Whitening
Our professional teeth whitening can be done in our office using custom made teeth whitening trays. We'll take impressions of your teeth using an intraoral camera and then create trays that perfectly mold to your teeth, so the whitening gel can reach every part of every tooth evenly.
If you need a faster or more convenient option, we also offer one-size whitening trays that don't require and preparation. Simply let us know you are interested in professional teeth whitening and you can utilize our one-size whitening trays from the comfort of your own home.
KöR Deep Bleaching
KöR Whitening is a highly-concentrated teeth whitening product that is continuously refrigerated from the time that it is produced until the time you receive it. This stops the chemicals in the gel from breaking down and causing an increase in tooth sensitivity. KöR Whitening is only available through certain dental practices, and Imperial Christina Dental Care is one of them!
Contact Us