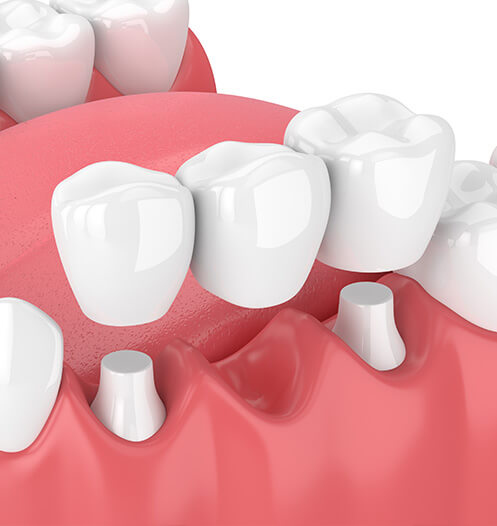 Dental Crowns & Bridges
Dental crowns and bridges are designed to fit over teeth and protect them from damage while simultaneously mimicking and enhancing their cosmetic appearance. If you are interested in determining whether or not a dental crown or bridge is the right option for your smile, please contact our office to schedule an appointment with our team. Dr. Rasmussen would be happy to provide you with the right restorative service or services to make your smile both healthy and beautiful!
Contact Us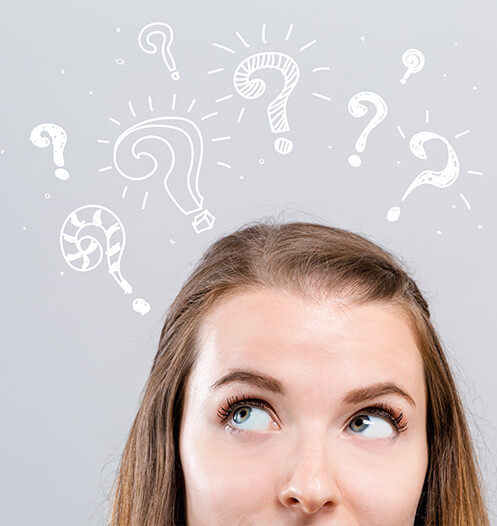 What are dental crowns and bridges used for?
Dental crowns and bridges are used for a variety of reasons. Your dentist may recommend that you have a crown or a bridge placed to:
Protect a tooth from further damage
Strengthen teeth weakened by decay
Support and hold damaged teeth together
Cover misshapen or discolored teeth
Replace a missing tooth or teeth (dental bridges)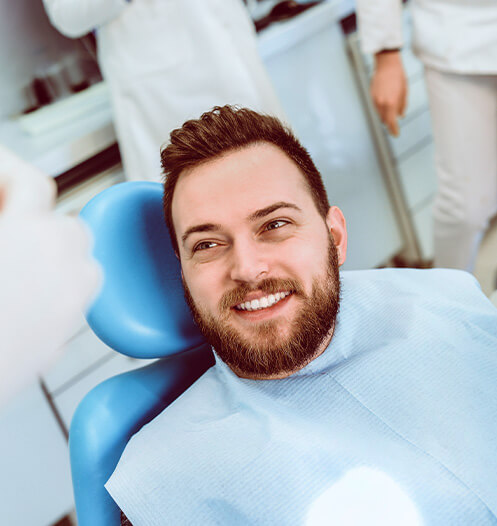 How are dental crowns and bridges placed?
Before a dental restoration can be placed, any teeth that will be covered by a bridge or crown will need to be reshaped so that the restoration will fit over them without looking or feeling bulky. A local anesthetic will be used to numb the teeth and gums before the teeth are modified, impressions will be taken, and a temporary restoration will then be placed. Once we receive your custom bridge or crown from the lab, we will remove the temporary, place the permanent crown or bridge, and make any final adjustments to ensure that your new restoration looks great.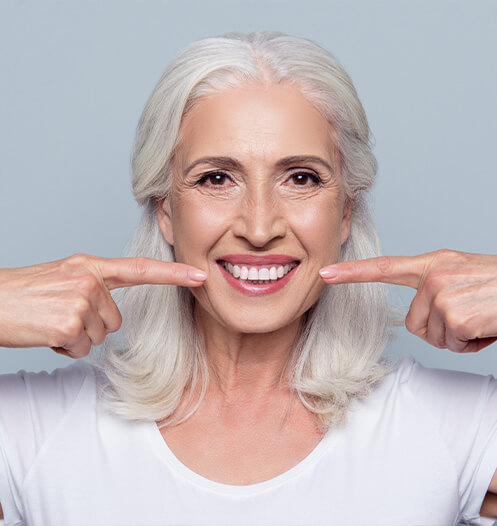 Do I need a crown or a bridge?
The best way to determine if a dental crown, bridge, or other restoration will work well for your smile is by scheduling a consultation with an experienced dentist. In general, dental crowns are reserved for cases in which a single tooth needs to be cosmetically enhanced and/or restored and supported by a durable dental restoration. Dental bridges are more often used when several teeth in a row need to be protected and supported, or when a patient needs a minimally-invasive tooth replacement option.
Ready to schedule your next visit with our team? We're ready to see you! Contact our office today.
CONTACT US