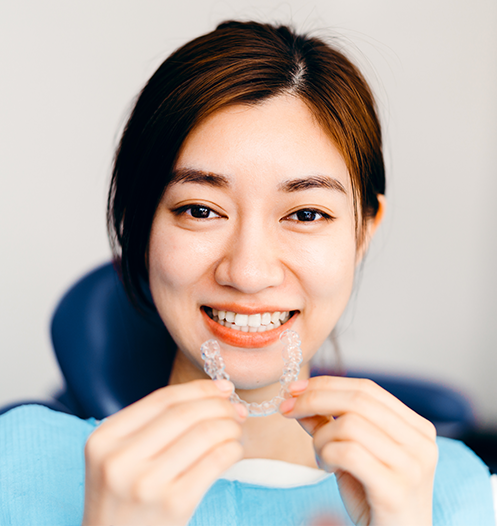 Invisalign® in Lakeland, FL
Crooked or overcrowded teeth can lead to lower self-confidence and a lack of smiling. At Imperial Christina Dental Care, we offer Invisalign® clear aligners for patients who want straighter teeth without the hassle of traditional braces. If you're ready for teeth straightening that will fit your lifestyle, contact our office to schedule your consultation to learn more about getting Invisalign in Lakeland!
Contact Us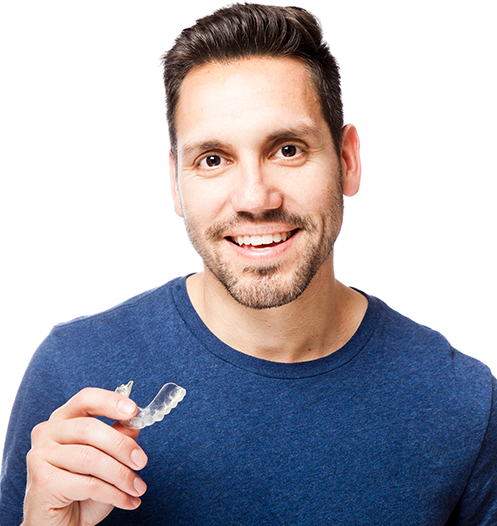 How are clear aligners different from metal braces?
Clear aligners have become a widely popular teeth straightening option due to ease of removal, discreet appearance, and minimal restrictions. Instead of using bands and metal brackets, clear aligners offer a unique alternative to traditional braces in the form of clear trays. While the appearance of clear aligners and traditional braces differ, so does their ability to straighten teeth. Traditional braces are typically used for more severe cases of crowding or misalignment, and Invisalign is typically used for mild-to-moderate cases of misalignment.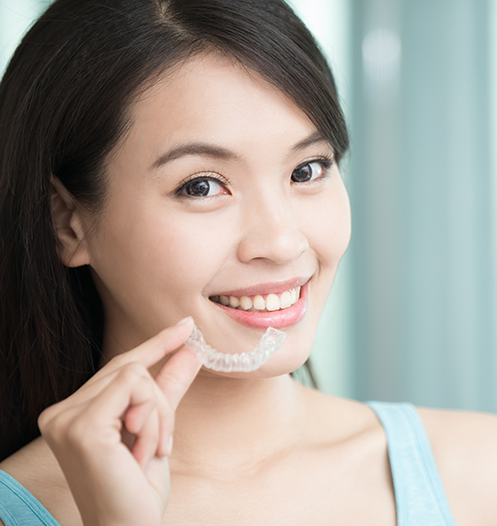 How does the Invisalign procedure work?
As an Invisalign provider, our Invisalign dentist is fully qualified to evaluate your smile to determine if clear aligners are right for you. The evaluation, or initial consultation, is the first step in the Invisalign process. If you're a candidate, a treatment plan will be created, and impressions will be taken to create custom aligner trays. Once your aligners are crafted, you will wear them daily and switch as directed as they gradually shift your teeth into their new position until the end of treatment!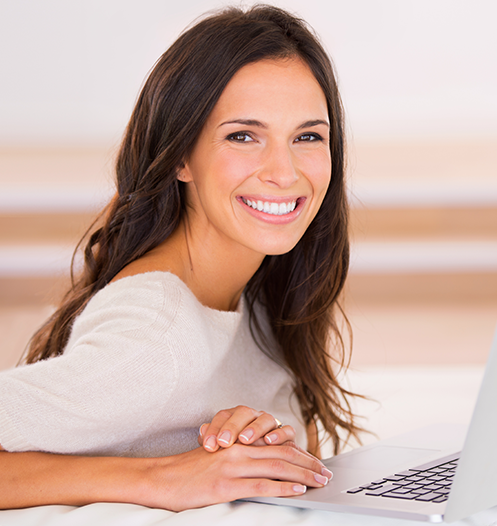 What's the best way to take care of my clear aligners?
There are many benefits of Invisalign. One of the best benefits may be how easy it is to care for clear aligners! Since clear aligners are removable, you will not have to worry about leftover food or bacteria hidden between brackets. Just be sure to safely store your aligners while you eat, rinse your mouth and aligners before putting them back in, and keep the aligners clean like your natural teeth. By caring for your clear aligners, you can encourage them to remain in good condition and progress in treatment!
Contact Us