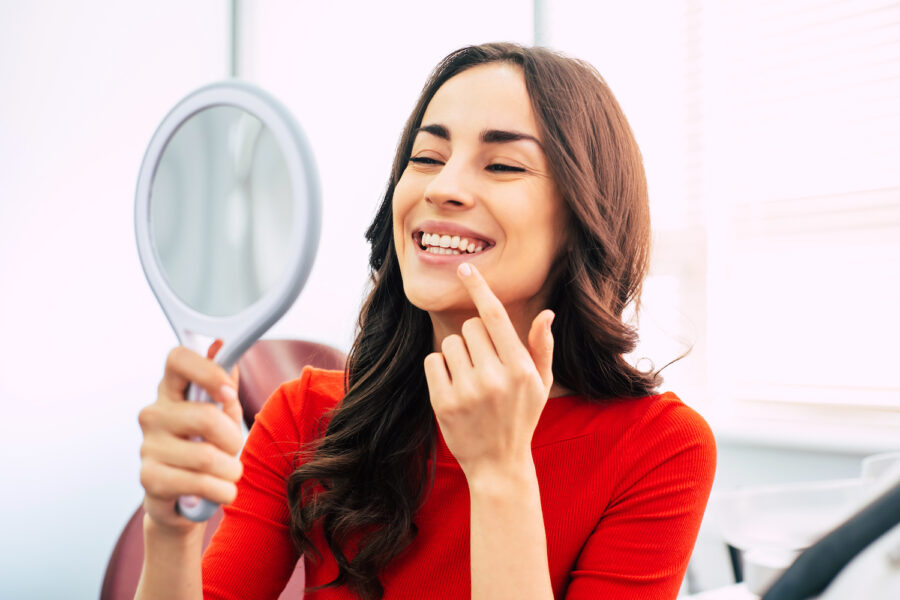 What Cosmetic Dentistry Can Do
August 31, 2022 2:32 am
Do you feel like your smile is stuck in a rut? Consider cosmetic dentistry! Whether you're looking to achieve a brighter smile, a straighter smile, more uniform smile, or all of the above, there's a lot that cosmetic dentistry can do for you here at Imperial Christina Dental Care.
Straighten Your Smile without Wires & Brackets
Sometimes patients put off straightening their smile because they don't want braces to disrupt their appearance. This is a worry of the past thanks to Invisalign®! This orthodontic system gently shifts your teeth into their optimal position using a series of clear aligners. The aligners are not very noticeable so you'll still feel confident showing off your smile while you're working on fixing any misalignment. Additionally, the aligners are easy to remove for eating and cleaning. This means you can continue to enjoy mealtime without restrictions and oral hygiene is simple.
Whiten Your Teeth By Several Shades
At Imperial Christina Dental Care, we offer Kör Whitening and one-size whitening trays you'll use at home. While in-office whitening usually delivers more exceptional results, both options use professional-grade products to remove deep stains and discolorations to make your smile more evenly colored.
Transform Your Smile with Veneers or Lumineers®
For a true smile makeover that will dramatically improve the appearance of your teeth, veneers and Lumineers are a great choice. Veneers are wafer-thin porcelain shells that fit over the front of your natural teeth to mask any imperfections and make your smile more uniform and symmetrical. This is considered a permanent procedure, since veneers require removing some of your natural tooth enamel for a snug fit. Lumineers are thinner than veneers and can later be removed since they require only minimal prep work.
Reach Out to Our Team!
For more information about how cosmetic dentistry can improve your appearance, please schedule a consultation at our office. We'll go over our different cosmetic options, talk about your goals and oral health habits, and help you choose the perfect treatment path. Contact our team today at Imperial Christina Dental Care!