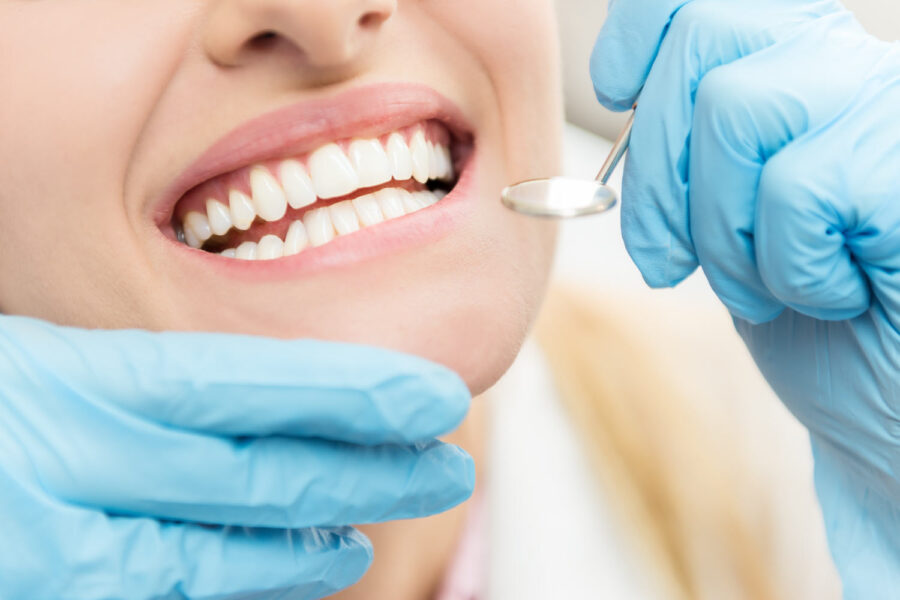 What Problems Can Regular Dental Exams Catch?
November 30, 2022 12:28 am
Most patients need to visit the dentist for cleanings and exams every six months. This may seem like a lot, especially if you're not experiencing any problems. However, regular exams allow your dental team to identify problems before they become serious to keep your teeth and gums in great health. For example:
Gum Disease

Gum disease is the #1 cause of adult tooth loss. It's often caused by poor oral hygiene, but certain factors – like smoking or being pregnant – can increase your risk. In the early stage, which is called gingivitis, you may not notice many symptoms. However, we can identify it during an exam and suggest ways to improve your oral health habits at home. A professional cleaning and improved oral hygiene at home usually reverse early-stage gum disease.

Tooth Decay

Early-stage tooth decay can often be remineralized with improved oral hygiene and a balanced diet. But if the decay spreads, you may notice things like mild pain and increased sensitivity. During your regular exams, we can bring your attention to problem areas you may have been missing during your daily oral care. We can also diagnose cavities before they become too advanced. Early treatment for cavities usually means a simple filling, as opposed to more invasive root canal therapy or a tooth extraction.

Oral Cancer

During an oral cancer screening, we examine your mouth and throat for abnormalities, sores, and growths. If we see anything unusual – like red or white patches, lumps, or sores – we'll let you know what the next steps are. Oftentimes, you'll be referred for further tests or to a specialist. When caught early, oral cancer is usually very treatable!
Preventive Dentistry in Lakeland, FL
Routine dental exams and cleanings are part of our variety of preventive dentistry services at Imperial Christina Dental Care. These preventive treatments protect your oral health and allow us to catch and address dental problems early.
Please contact us if you have questions about our oral healthcare services or if you want to schedule an appointment with Dr. Rasmussen!